The MGE Owner's Conference

In-person spots are now full, but for one time only we are live streaming the conference as well. Please register now to secure your live stream spot!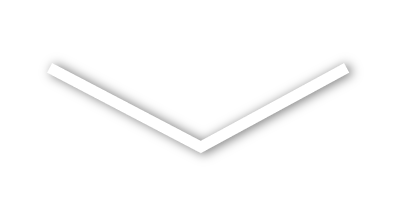 This year, we're doing things a little bit different
This conference was originally planned for May of 2020, and we have rescheduled it to October 15-17, 2020.
Typically, the Owner's Conference is the biggest MGE event of the year, with hundreds of attendees, vendors, guest speakers, etc. But considering current circumstances, holding this event in its usual form would be near impossible. So, rather than rescheduling…again…we decided to do something a little different.
Essentially, this year's Owner's Conference has been transformed into a smaller "mastermind" group. You'll be at an event with other like-minded professionals – the most productive dentists in the United States, working together to share successful actions and creating strategies for how to come out of 2020 ultra-successfully and take advantage of new opportunities.
And this is an "MGE Only" Owner's Conference. We're only featuring MGE Speakers – Execs and Clients. Instead of four days, we'll be doing it in three.
In light of the shellacking we've all been through since March, we're dedicating this Owner's Conference to the idea of "Regrouping." Specifically, this conference will be a time for every attendee to regroup, solidify communication lines and plan for how to make the future wildly successful.
This Owner's Conference Includes:
Client speakers sharing their successful actions—one of which that collected their highest ever of $600k in a single month after reopening!
Advanced roundtable sessions hosted by the entire MGE executive team.


A celebratory cocktail party & graduation ceremony

Advanced practice management lectures

from MGE executives



All while maintaining a safe environment with social distancing, around the clock cleaning, and masks & gloves at your fingertips.
Due to limited seating to ensure we keep the environment safe for everybody, in-person attendance is by invitation only this year.

Each session will be live streamed in real time for virtual attendees.
Day 1: Thursday, October 15th, 2020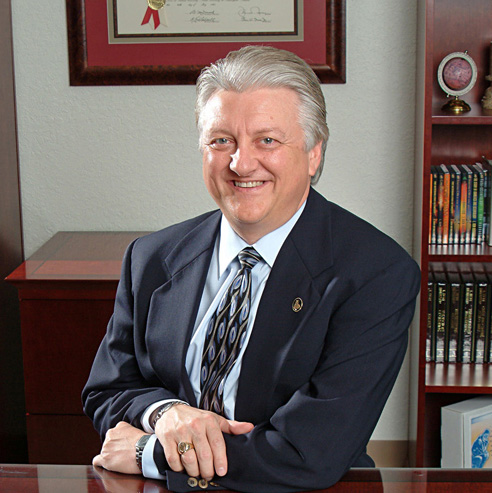 The Secret to Their Success! Case Studies of Five MGE Power Clients
Presenter: Greg Winteregg, DDS, Partner, MGE
Objectives:
Discuss the specific key actions taken by MGE client owners/doctors to overcome barriers to practice growth.
Highlight specific common denominators in these clients' situations and in any of their actions that brought about a successful outcome.
Demonstrate to attendees how they can implement many of these specific successful actions in their practices.
We've all heard the stories, but what exactly did some of the most successful MGE Power Clients DO or CHANGE in their practices to get such fantastic results? In this presentation, Dr. Winteregg will discuss the results of a landmark study of five Power Clients. He'll not only show you the key actions each took that brought about office growth, he'll demonstrate the common denominators in each client's implementation and most importantly – show you how to use this information in your practice to create expansion!
BIG CASES - NO PROBLEM!
Presenter: Artin Barzgar, DDS & Desabeh Pakpour, DDS, MGE Power Program Graduates
Objectives:
Identify and demonstrate the different actions taken when presenting larger treatment plans.
Explain each step in the treatment presentation process from diagnosis to patient acceptance, including the specific roles the doctor and each dental team member plays in this process.
Provide specific action items that can increase success with larger treatment presentations that attendees can employ when returning to their practice.
You can have the clinical skills, but if you can't present and close big cases efficiently, you won't be doing many of them! Uniquely up to the task for this presentation are MGE Power Clients, and husband and wife duo, Drs. Artin Barzgar & Desabeh Pakour, DDS. Between their two practices in the DC area, Drs. Barzgar & Pakpour present and perform all manner of larger treatment plans and collect $3.7 Million a year, with just two part time associates. During this lecture, they'll give you an in-depth, step-by-step look at the successful actions they employ to present and close larger cases. Find out how to help more of your patients get the treatment they need!
Building an Ultra-Productive Hygiene Department!
Presenter: Mark Dill, DDS, MGE Power Client & Ms. Toria Plank, MGE Trained Office Manager
Objectives:
Discuss methods to employ with patients that can lead to increased patient retention and compliance in Hygiene.
Explain specific Hygiene Department growth strategies.
Discuss responsibilities and expectations for the roles that Hygienists and specific dental team members perform to ensure Hygiene Department growth.
A productive, well-organized Hygiene Department is a MUST for sustained practice growth. Done wrong however, it becomes an expensive drain on practice resources! So, the real question is exactly HOW to do it right. In this presentation, Dr. Mark Dill and his Office Manager, Ms. Toria Plank will show you just that! They'll give you an "insider" look into exact action items, procedures and policies they've implemented to create a continuously growing, four Hygienist, $850,000 a year Hygiene Department in Dr. Dill's practice.
Day 2: Friday, October 16th, 2020
Roundtable Discussion (Open)
Presenters: Jeff & Sabri Blumberg, Chris Menkhaus, and Dan Brown
As always, the Round Table features as a large part of the Owner's Conference. Clients share successful actions and address problems they might be having and find out what other MGE clients have done to solve them. The Round Table will be moderated by Jeff and Sabri Blumberg and Mike Menkhaus and Dan Brown to ensure it moves at a good pace and that everyone who wishes to will have an opportunity to share.
More Profit — Less Time, A Study on Efficiency
Presenter: Rushi Trivedi, BE, MS CIS
Objectives:
Discuss the keys to recapturing "time-loss" in the practice due to inefficiency.

Cover the basics of building a productive organization that grows while allowing the doctor/owner more time off.

Explain how to avoid potential "profitability killers" that may crop up during a growth phase, along with how to maximize profitability regardless of the size of your practice.
MGE Power Client Rushi Trivedi is in a class of his own. Leaving a career on Wall Street in the early 2000s to manage the wife's dental practice, Rushi has taken a $50,000 per month operation and expanded it into two offices that called close to $8,000,000 a year. While there are many remarkable aspects to their smooth-running operation, both Mr. and Dr. Trivedi have the flexibility to come and go from the practice as they choose and take several months off per year. During Mr Trivedi's presentation, he'll show the keys to increasing practice efficiency including how to "buy" yourself more time off, as well as a number of tips on how to improve profitability regardless of the size of your operatin.
How to Target Digital Marketing for High Quality New Patients
Presenter: Arvind Philomin, DDS, MGE Power Program Graduate
Objectives:
Understand newer concepts in digital marketing, including how utilization of Facebook/Instagram/YouTube and other Social Media channels can be used to target patients seeking specific types of treatment.
How to structure your website so it drives prospective patients into your practice.
What SEO is and how to understand and use the reports you receive from your SEO provider each month
Cost analysis and ROI on digital marketing
Digital marketing is normally something the average dentist knows nothing about and outsources…. hoping for the best. Unfortunately, this can lead to massive financial waste and poor results. Enter MGE Power Program Graduate, Dr. Arvind Philomin. Determined to understand how to best market his practice, Dr. Philomin discovered how to manage his marketing objectives and vendors to specifically target patients in need to larger treatment plans – e.g. implants, etc. In just five chairs, Dr. Philomin' s New York practice collects over $400,000 per month, with one full time and two part time associates - and Dr. Philomin himself works just 3 days per week! In this presentation, he'll show you the basics that EVERY doctor needs to know about managing the marketing in their practices, as well as how to target your marketing to patients seeking specific types of treatment.
Owner's Conference Cocktail Party and Graduation
On Friday night you are invited to attend a cocktail party and graduation ceremony for MGE Power Program Graduates.
Day 3: Saturday, October 17th, 2020
9:30am - 12:00pm / Split Session
"Ask the Amy's" — Overcoming the Five Primary Barriers to Management Success!
Presenters: Amy Evelend, CEO and Amy Maysonet, Operations Manager of Smiles of Williamsburg
Objectives:
Identify and discuss the five largest barriers faced by most dental Office Managers in managing a practice and generating growth.
Discuss specific action items designed to overcome each of these barriers, including how to troubleshoot slow or no positive change.
Explain organizational changes required during growth periods – including the infrastructure needed to manage multiple practices.
In the course of building a successful dental practice, the average Office Manager must overcome any number of barriers to pull off practice growth. In this presentation, the "Amy's," Amy Eveland and Amy Maysonet will discuss the five most common (and some may say difficult) issues faced by the average Office Manager, along with how to overcome them. Subjects will include staff issues (hiring, training, policy and compliance), to statistic management, marketing and more! As managers of Smiles of Williamsburg, Ms. Eveland and Ms. Maysonet have been instrumental in helping Dr. Burden build one of the larger private dental practices in the United States. With a team of under 25 collecting close to $6 Million out of one office, Smiles of Williamsburg is a study in efficient productivity!
Roundtable Discussion (Open)
Presenters: Chris Menkhaus & Dan Brown
Clients share successful actions and address problems they might be having and find out what other MGE clients have done to solve them. This Round Table will be moderated by Dan Brown and Chris Menkhaus to ensure it moves at a good pace and that everyone who wishes to will have an opportunity to share.

HOTEL INFORMATION | TRAVELING | DIRECTIONS
The following hotels are recommended by MGE and offer discounted rates for MGE Owner's Conference attendees:
Holiday Inn St. Petersburg North/Clearwater
3535 Ulmerton Road
Clearwater, FL 33762
(727) 577-9100
Hilton St. Petersburg Carillion Park
950 Lake Carillon Drive
St. Petersburg, FL 33716
(727) 540-0050
4050 Ulmerton Road
Clearwater, FL 33762
(727) 572-7456
Marriott St. Petersburg/Clearwater
12600 Roosevelt Boulevard
St. Petersburg, FL 33716
(727) 572-7800
13625 Icot Boulevard
Clearwater, FL 33760
(727) 536-7275
13231 49th Street North
Clearwater, FL 33762
(727) 573-3344
Homewood Suites by Hilton
2233 Ulmerton Road
Clearwater, FL 33762
(727) 573-1500
You will need transportation from Tampa International Airport to the hotel. The following are companies we recommend, some of which we offer discounts with.
Call us for more information about discounted rates on car rentals at (800) 640-1140
You will find a Super Shuttle check in booth directly outside the baggage claim area. They leave the airport every 15-20 minutes. If you prepay for a round trip with credit card in advance, there will be a small discount. You must call 24-hours ahead to arrange your return to the Airport.
For more information on traveling to your hotel and back to the airport, call us at (800) 640-1140.
Traveling Between MGE and Your Hotel
Most of the hotels listed above provide complimentary shuttle transportation for attendees between the hotel and MGE.
If you decide to rent a car, these simple directions will take you to MGE from Tampa International Airport:
Take George J. Bean Parkway towards Airport Access Rd.

Take the ramp onto I-275 South

Take exit 30 for 118th Ave. N.

Take the 1st left onto 30th Court N.

MGE's building is on the left. Parking and the main entrance is around the back.
Register for the MGE Owner's Conference 2020

Sign up today to receive the early registration price of $2495! (normally $3500)
In-person seating is very limited. After you submit this form, an MGE team member will reach out to you to complete the registration process and confirm if there is in-person seating available.

The MGE Owner's Conference 2020
May 12-15, 2021
11800 30th Court North
St. Petersburg, FL 33716 © MGE: Management Experts Inc 2020 - All rights reserved.