The MGE Owner's Conference
MGE Florida Office or Online Live-Stream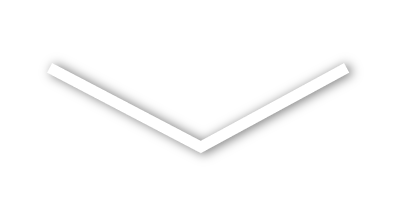 Our most popular conference is back!
You'll be at an event with other like-minded professionals – the most productive dentists in the United States, working together to share successful actions and creating strategies to make 2021 ultra-successful and take advantage of new opportunities.
This Owner's Conference Includes:
Special presentations from our most productive & successful clients sharing their successful actions
Advanced roundtable sessions hosted by the entire MGE executive team.


A celebratory cocktail party & graduation ceremony

Advanced practice management lectures

from MGE executives



All while maintaining a safe environment with social distancing, around-the-clock cleaning, and masks & gloves at your fingertips.
Seats will be limited this year due to social distancing precautions, so register today to ensure you get a spot!

Day 1: Thursday, May 13th, 2021
9:30am - 12:00pm • 2.5 CE
The Future of Private Practice: Opportunities in the Decade to Come!

Presenter: Jeff Blumberg — COO, MGE
Objectives:
The Now: Discuss current industry, economic and labor trends in the post-pandemic world.
The Future: Estimate where these trends may lead and the effects they may have on the dental industry, with an emphasis on private practice.
Your success: Examine the amazing opportunities created by current conditions and present an action plan for you to take advantage of them!
Prior to 2020, four specific market trends were in the process of reshaping the future of private practice. Then 2020 happened! Along with accelerating these trends, the pandemic also introduced a number of new issues you'll need to handle to create long-term practice growth. With everything that's happened this past year, if you're wondering what the next ten will look like – you're not alone! To that end, Jeff will not only unpack all of this for you, he'll also demonstrate how current conditions have created a number of incredible opportunities for you to take advantage of!
2:00pm - 3:15pm • 1.25 CE
The Doctor-Office Manager Dynamic, The Road to Success!

Presenters: Mark Dill, DDS, MGE Power Client & Ms. Toria Plank, MGE Trained Office Manager
Objectives:
Discuss specific doctor/owner and Office Manager functions and dynamics that create a successful working relationship.

Explain how to develop winning doctor/OM organization structure for efficient practice growth, including meeting schedules, organizational activities, and staff management.

Examine how the doctor and OM plan and bring about future growth, and practice goal attainment.
Behind every top producing MGE client, you will find a great Office Manager. And with this presentation, you're in for a real treat! Dr. Mark Dill and his Office Manager, Ms. Toria Plank, will show you exactly HOW they work together to create practice growth, including which meetings they have and why, how they plan and bring about future expansion, and what specific "hats" they wear in the practice. Gain an inside look at how they've worked together to build an efficient, stress-free $3.5 Million/year practice!
3:45pm - 5:00pm • 1.25 CE
Going Fee-For-Service — For REAL!

Presenter: Dan Brown
Objectives:
Examine how to analyze the impact of managed care on your practice (including lost profitability and added work).

Discuss specific strategies to phase out of PPOs and HMOs in your office.

Using real case studies, demonstrate how attendees can successfully use these strategies.
This past year has found more MGE clients than ever looking to drop the last vestiges of managed care from their practices. And many already have gone 100% fee-for-service! In this presentation, Dan will show you the exact effect managed care has on your practice (it's more insidious than you think), along with showing you a step-by-step route out, regardless of your degree of participation.
Owner's Conference Dinner and Graduation Ceremony Gala
On Thursday night you are invited to attend an extravagant banquet and Graduation Ceremony for MGE Power Program Graduates at Armature Works in Tampa. We'll have an open bar, a "Casino" night with casino themed games, a special auction for charity and a whole lot of FUN!
Day 2: Friday, May 14th, 2021
9:30am - 12:00pm • 2.5 CE
Roundtable Discussion (Open)

Presenters: Jeff & Sabri Blumberg, Chris Menkhaus, and Dan Brown
As always, the Round Table features as a large part of the Owner's Conference. Clients share successful actions and address problems they might be having and find out what other MGE clients have done to solve them. The Round Table will be moderated by Jeff and Sabri Blumberg, Mike Menkhaus, and Dan Brown to ensure it moves at a good pace and that everyone who wishes to will have an opportunity to share.
More Profit — Less Time, A Study on Efficiency

Presenter: Rushi Trivedi, BE, MS CIS
Objectives:
Discuss the keys to recapturing "time-loss" in the practice due to inefficiency.

Cover the basics of building a productive organization that grows while allowing the doctor/owner more time off.

Explain how to avoid potential "profitability killers" that may crop up during a growth phase, along with how to maximize profitability regardless of the size of your practice.
MGE Power Client Rushi Trivedi is in a class of his own. Leaving a career on Wall Street in the early 2000s to manage his wife's dental practice, Rushi has taken a $50,000 per month operation and expanded it into two offices that collect close to $8,000,000 a year. While there are many remarkable aspects to their smooth-running operation, both Mr. and Dr. Trivedi have the flexibility to come and go from the practice as they choose and take several months off per year. During Mr. Trivedi's presentation, he'll show the keys to increasing practice efficiency including how to "buy" yourself more time off, as well as a number of tips on how to improve profitability regardless of the size of your operation.
Teledentistry: Turbocharge Practice Efficiency and Profitability!

Presenter: Arvind Philomin, DDS, MGE Power Program Graduate
Objectives:
Discuss the advantages of tele-consults to screen potential new patients.

Explain the exact procedure Dr. Philomin uses for tele-consults, including various questionnaires, screening criteria, procedures and team roles.

Demonstrate exactly how attendees can use tele-consults to drastically increase practice collections, efficiency and profitability.
We all became somewhat familiar with tele-dentistry during 2020. But for many, the return to work made teledentistry a forgotten peculiarity of the pandemic shutdown. Well, Dr. Philomin took it to the next level. Today, ALL of Dr. Philomin's new patients are screened with a video consult prior to coming to the office. And how has this worked out? Well, his practice is more efficient than ever and this past month, he collected $750,000! In this timely presentation, Dr. Philomin will show you exactly HOW he's doing all this, including how the entire process is structured, scheduled and executed. He'll also include the various questionnaires he uses and walk you through each step of the entire process (including your team's role) so as to make it easy to implement in your practice!
Day 3: Saturday, May 15th, 2021
Special Presentation by Vivos Therapeutics (Breakfast Provided)

Presenter: Natalie Sourlos



Objectives:
Understanding the root cause of sleep-disordered breathing

Case Review
Discovering the root causes of sleep-disordered breathing in modern humans, and how treatment-induced changes in craniofacial anatomy can have a dramatic impact on upper airway size and function. There will be a doctor panel, presenting cases and explaining how Vivos has improved their practice.
Closing Techniques for BIG Cases — A Session with Markus!

Presenters: Markus Schneider, Graduate Lecturer, MGE
Objectives:
Discuss the four primary barriers to closing large treatment plans.

Demonstrate the handlings for each of these barriers.

Examine the successful structure and format for large treatment plan presentations to create increased acceptance in your practice!
Markus is back! And for this presentation, he's taking on BIG cases! While many of the sales fundamentals apply in all treatment presentations, there are several unique issues that must be accounted for when presenting a larger treatment plan. And Markus is not only going to discuss each issue, he's going to show you exactly HOW to handle them. Does it work? Well, the past three MGE clients Markus instructed on this information saw a MASSIVE collections increase the very next week!

12:00pm - 1:30pm • 1.5 CE
Roundtable Discussion (Open)

Presenters: Mike Menkhaus & Dan Brown
Clients share successful actions and address problems they might be having and find out what other MGE clients have done to solve them. This Round Table will be moderated by Dan Brown and Mike Menkhaus to ensure it moves at a good pace and that everyone who wishes to will have an opportunity to share.

HOTEL INFORMATION | TRAVELING | DIRECTIONS
The following hotels are recommended by MGE and offer discounted rates for MGE Owner's Conference attendees:
Holiday Inn St. Petersburg North/Clearwater
3535 Ulmerton Road
Clearwater, FL 33762
(727) 577-9100
Hilton St. Petersburg Carillion Park
950 Lake Carillon Drive
St. Petersburg, FL 33716
(727) 540-0050
4050 Ulmerton Road
Clearwater, FL 33762
(727) 572-7456
Marriott St. Petersburg/Clearwater
12600 Roosevelt Boulevard
St. Petersburg, FL 33716
(727) 572-7800
13625 Icot Boulevard
Clearwater, FL 33760
(727) 536-7275
13231 49th Street North
Clearwater, FL 33762
(727) 573-3344
Homewood Suites by Hilton
2233 Ulmerton Road
Clearwater, FL 33762
(727) 573-1500
You will need transportation from Tampa International Airport to the hotel. The following are companies we recommend, some of which we offer discounts with.
Call us for more information about discounted rates on car rentals at (800) 640-1140
You will find a Super Shuttle check in booth directly outside the baggage claim area. They leave the airport every 15-20 minutes. If you prepay for a round trip with credit card in advance, there will be a small discount. You must call 24-hours ahead to arrange your return to the Airport.
For more information on traveling to your hotel and back to the airport, call us at (800) 640-1140.
Traveling Between MGE and Your Hotel
Most of the hotels listed above provide complimentary shuttle transportation for attendees between the hotel and MGE.
If you decide to rent a car, these simple directions will take you to MGE from Tampa International Airport:
Take George J. Bean Parkway towards Airport Access Rd.

Take the ramp onto I-275 South

Take exit 30 for 118th Ave. N.

Take the 1st left onto 30th Court N.

MGE's building is on the left. Parking and the main entrance is around the back.
Register for the MGE Owner's Conference 2021

Sign up today to receive the early registration price of $2495!

(normally $3500)
In-person seating is very limited. After you submit this form, an MGE team member will reach out to you to complete the registration process.

The MGE Owner's Conference 2021
May 13-15, 2021
11800 30th Court North
St. Petersburg, FL 33716 © MGE: Management Experts Inc 2021 - All rights reserved.